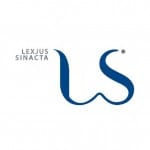 A partire dal primo giugno, DAG Communication si occupa di curare le media relation e l'ufficio stampa di LS Lexjus Sinacta avvocati e commercialisti.
LS è una realtà italiana e indipendente, che nasce dalla recente fusione degli studi associati Lexjus e Sinacta, con oltre 150 avvocati e dottori commercialisti che operano presso le dieci sedi di Bari, Bologna, Cagliari, Firenze, Genova, Lecco, Milano, Padova, Roma e Torino.
"Siamo orgogliosi di poter supportare una realtà come LS Lexjus Sinacta  – afferma Elena Guzzella, socio e amministratore delegato di DAG Communication – che fa dell'integrazione multidisciplinare e del radicamento territoriale, i suoi principali punti di forza."
pass4real
Fondata all'inizio del 2000 DAG Communication è una società di relazioni pubbliche che aiuta aziende, enti pubblici, associazioni e organizzazioni di qualunque tipo ad ottenere maggiore visibilità nei confronti dei rispettivi target di riferimento, contando su un team di 16 professionisti che hanno lavorato per soggetti leader di categoria o di mercato, sviluppando un know how ai massimi livelli del settore. I due soci fondatori e anime di DAG sono Elena Guzzella e Giorgio D'Amore, che ricopre anche la carica di presidente del Gruppo Giovani e vicepresidente di Assolombarda.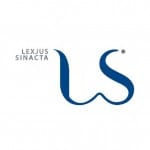 From the month of July the media relations of the lawyers and business consultant professional association have been given to DAG
From the first July, DAG  Communication deals with the media relations and is the press agency of LS Lexjus Sinacta lawyers and business consultant. N10-007 LS is an indipendent and Italian reality, which is born by the recent fusion of associated agencies Lexjus e Sinacta, with more than 150 lawyers and business consultant who work in the ten offices of Bari, Bologna, Cagliari, Florence, Genoa, Lecco, Milan, Padua, Rome, Turin. ACMP_6.4
"We are proud of supporting a reality as LS Lexjus Sinacta – says Elena Guzzella, DAG Communication partner and managing director – which has in multidisciplinary integration and in territorial rootedness his point of strength."
Founded at the beginning of 2000 DAG Communication is a society of public relations which helps companies, public bodies, every kind of associations and organizations obtaining major visibility towards respective reference target, counting on a team of 16 professionals who have worked for category and market leaders, developing a know how to the maximum sector level. Elena Guzzella and Giorgio D'Amore are the two partners and souls of DAG. Giorgio D'Amore also  is the president of "Gruppo Giovani" and vice-president Assolombarda.